Lynn E. McClannahan, Ph.D. - Chair
Executive Director Emerita of the Princeton Child Development Institute, pursued research on behavioral intervention, accountability systems, and program evaluation for children and adults with autism spectrum disorder. She served on the editorial boards of ten journals, and supervised interns, graduate students, and post-doctoral students from Greece, Norway, Poland, Russia, Turkey and the United States. Her research was recognized by the Senate of the State of New Jersey, the National Teaching-Family Association, Developmental Disabilities Services Managers, the American Psychological Association, the New Jersey Association for Behavior Analysis, and the Department of Behavioral Science, University of Kansas. During her career, Dr. McClannahan generated $1.8 million in grant awards to fund research and services for young people with autism. An autism intervention model jointly developed by Drs. McClannahan and Krantz has been successfully disseminated to programs in New Jersey, New York, Poland, and Turkey. These programs annually produce objective data on the effectiveness of intervention activities and on treatment outcome. The Alliance for Scientific Autism Intervention (ASAI) supports and extends this body of work.
ASAI has a Board of Directors that consists of respected autism-intervention experts who are also scientists operating from the science of applied behavior analysis. ASAI is honored to have these individuals leading our organization. Their collective knowledge, expertise, and years of experience will ensure the success of ASAI in accomplishing our mission.
Patricia J. Krantz, Ph.D.
Patricia J. Krantz, Ph.D., was one of the Founding Trustees of ASAI. Dr. Krantz's vision and dedication to science-based intervention was legendary. Through her teachings and mentorship, Dr. Krantz ensured a bright future for many. Her compassion and love for indiviudals with autism knew no bounds. Similarly, her willingness to share her knowledge and expertise with young

professionals

was boundless. ASAI is extremely grateful for all of Dr. Krantz's contributions to our organization. Our mission is to conitnue her legacy by ensuring effective science-based intervention to individuals with autism.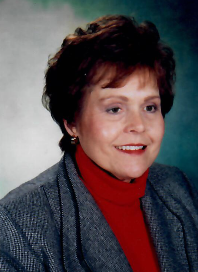 Kevin J. Brothers, Ph.D., BCBA-D - Treasurer
Dr. Brothers is the founding Executive Director of the Somerset Hills Learning Institute. He is a recognized expert in behavior analytic services to people with autism with a career spanning more than 30 years in this field. He earned his doctorate in Developmental and Child Psychology from the University of Kansas in 1999. Having studied with Donald M. Baer, Ph.D., one of the founders of Applied Behavior Analysis, Patricia J Krantz, Ph.D., and Lynn E. McClannahan, Ph.D., his research interests include issues in stimulus control, organizational behavior management, and incorporating digital technology in autism treatment. Dr. Brothers? articles have been published in the Journal of Applied Behavior Analysis and the Journal of Autism and Developmental Disabilities. He co-authored, with Dr. Anthony Cammilleri, the chapter: The Baer Necessities: Observation, Measurement, and Analysis, published in A Small Matter of Proof: The Legacy of Donald M. Baer in 2003. Previous positions include those held at the Princeton Child Development Institute (PCDI), Bancroft, Autism New Jersey, Lawrence Kansas Public School District, and as an educational consultant to numerous public schools and families. He is currently co-mentoring masters and doctoral students in Applied Behavior Analysis whose research includes prompting strategies, joint attending, and stimulus control procedures to teach reading. Dr. Brothers is the Past-President of New Jersey Association for Behavioral Analysis (NJABA) and currently its Treasurer
.
Dawn B. Townsend, Ph.D., BCBA-D - Executive Director
Dr. Townsend is the Executive Director of the Alliance for Scientific Autism Intervention (ASAI) and the Executive Director Emerita of the Institute for Educational Achievement (IEA). She earned a doctorate in psychology from the CUNY Graduate School and University Center in 1996. During that time, she was the recipient of several fellowships, including fellowships awarded by the New York State Institute for Basic Research, Queens College, and the Princeton Child Development Institute. She has extensive clinical and research experience in the area of autism intervention, with an emphasis on developing communication and social skills in children with autism. Dr. Townsend has also served as the Treasurer of the New Jersey Association for Behavior Analysis for 10 years, as an advisory board member for several autism intervention programs globally, and as an adjunct lecturer at Queens College (CUNY). Dr. Townsend has mentored many professionals at the graduate level, assisting with their masters and doctoral theses. Her research has focused on the development of social and language skills in children and adolescents with autism and she has published numerous articles in both basic and applied behavior analysis journals. In addition, she has made numerous presentations on autism intervention at local, national, and international conferences and promotes the application of behavior analysis in the effective education of individuals with autism through consultation with other programs and professionals.
Dr. Budzinska is the Director of the Institute for Child Development (IWRD) in Gdansk, Poland, an extremely influential training center and effective program for children with autism. She graduated from the Faculty of Social Science at the University of Gdansk, Poland in 1993. Dr. Budzinska received training at the Institute of Psychology at the University, the Tidlig Intervensjons-Prosjektet I Oslo, and the Kappellveien Treatment Center in Oslo. Most influential, however, was her training at the Princeton Child Development Institute (PCDI) with Drs. Krantz and McClannahan. Dr. Budzinska established the first replication of PCDI in Europe in 2005, providing effective intervention to many. In addition, she has helped to establish centers for children with autism throughout Poland and Europe. Dr. Budzinska, through the Institute for Child Development in Gdansk, organizes the annual International Symposia, a well-attended science-based conference in Poland. She has published a book and articles in Polish and foreign magazines and she teaches graduate and post-graduate courses at the University of Gdansk. Dr. Budzinska is incredibly committed to demonstrating the effectiveness of behavior analysis in the treatment of autism and is determined to ensure that this therapeutic approach is available to all of those in need in Poland and throughout Europe.
Dr. Vener is the Director and Principal of the New York Child Learning Institute (NYCLI). She received her doctorate in learning processes and behavioral science at the Graduate School and University Center of the City University of New York, is certified by the State of New York in school administration and supervision, and was the recipient of a fellowship at the Institute of Basic Research. Her interests include autism intervention, staff training and development, and systems implementation and analysis. Dr. Vener has supervised masters and doctoral level research, has presented at national and international conferences on autism intervention, and has published a textbook chapter and multiple articles in peer-reviewed journals. She continues to disseminate research conducted at NYCLI.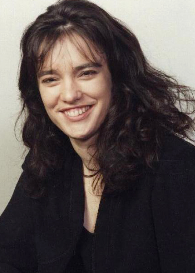 Susan M. Vener, Ph.D., S.A.S.
Dr. Krantz served as the Executive Director Emerita of the Princeton Child Development Institute. In 1999, she was honored when the Society for the Advancement of Behavior Analysis chose the Princeton Child Development Institute as the recipient of the Award for Enduring Programmatic Contributions in Behavior Analysis. Dr. Krantz held academic appointments at five universities, including the Learning Processes Doctoral Program of Queens College of the City University of New York, and the Department of Applied Behavioral Science of the University of Kansas. She made many international contributions to autism intervention, including invited lectures in Britain, Australia, Norway, France, Canada, Spain, and Turkey and keynote addresses at the first conferences on autism in the Soviet Union and Poland. As the author of many journal articles and primary investigator on many research projects, much of Dr. Krantz's research focused on stimulus control procedures that increase spontaneous generative language. She was the first to demonstrate that teaching language in the natural environment (incidental teaching procedures) promoted skill generalization for children with autism. Her investigations also demonstrated the effectiveness of prompt-fading procedures that promote engagement and decrease disruptive behavior. Other areas of research underlined the importance of scripts and script fading in promoting joint attention and social interaction

.